A Brazilian butt lift is an augmentation procedure that increases and modifies the size and shape of your buttocks by removing body fat from some parts of your body such as back, hips, thighs, and waist. These fat cells are removed through liposuction, processed and purified to be injected into the rear at different depths to achieve the most natural results.
The buttocks area is generally known to show symptoms of aging. Throughout the years, there is a possibility that the buttocks area will drop, lose volume and may not have the desired look. Through this procedure, you can obtain the look you want and avoid the natural aging process.
Optimal Applicants for a Brazilian Butt Lift Miami
Unfortunately, not every individual is a good candidate for the fat transfer that is necessary to obtain a Brazilian Butt Lift Miami. To be a good candidate for this procedure, you must be in good health, be very aware of the goals regarding the procedure, and have the extra fat to achieve lasting results. If the individual is thin, there may not be enough fat to perform a Brazilian Butt Lift. According to the American Society of Plastic Surgeons, Brazilian butt lift candidates include:
Patients with a lot of loose soft tissue in the gluteal region
Healthy patients that don't have a medical condition that may interfere with healing and surgery
Patients with realistic goals about what this surgery can accomplish
Patients who maintain a healthy lifestyle with proper diet and exercise
Nonsmokers or individuals who quit smoking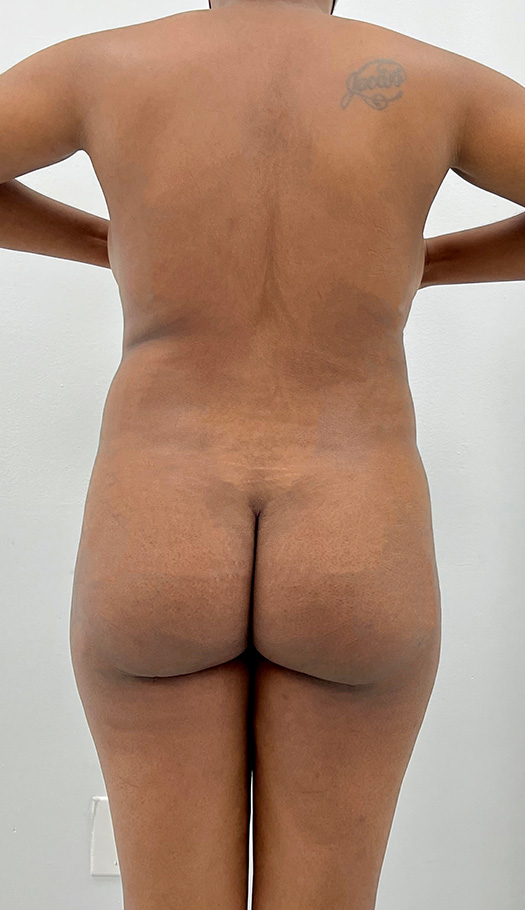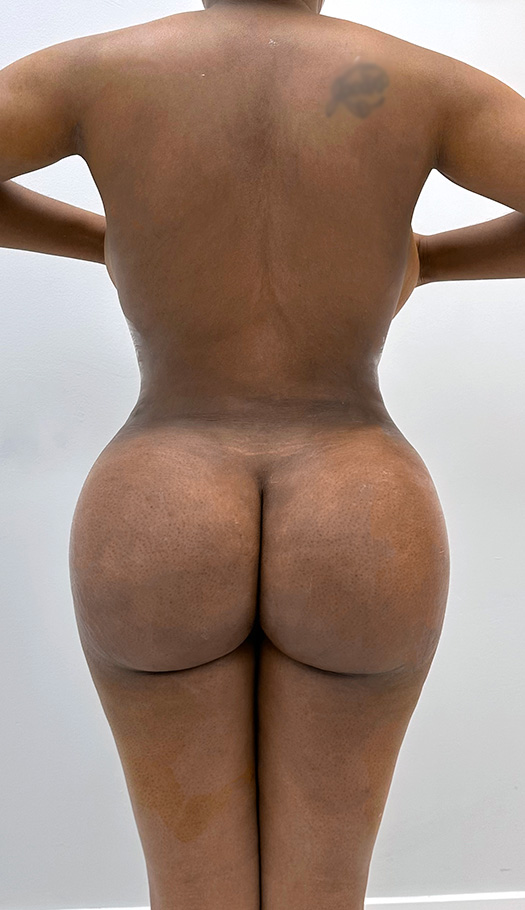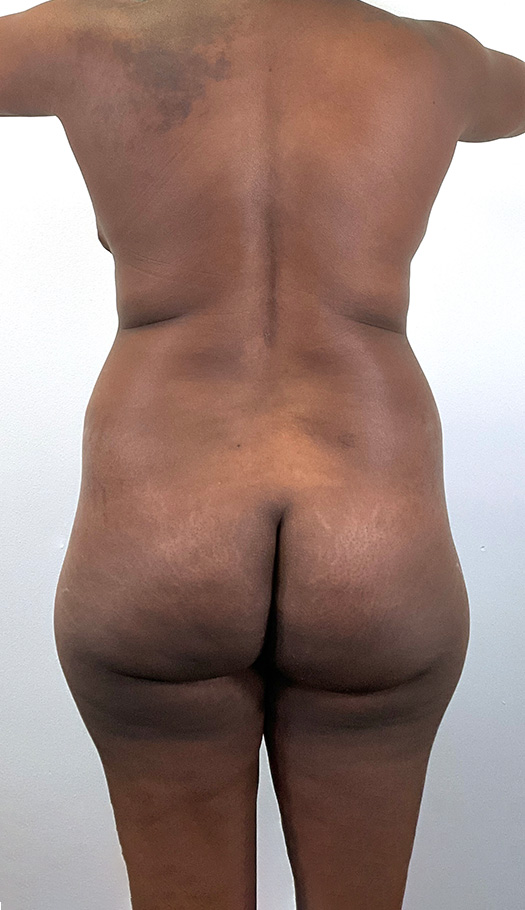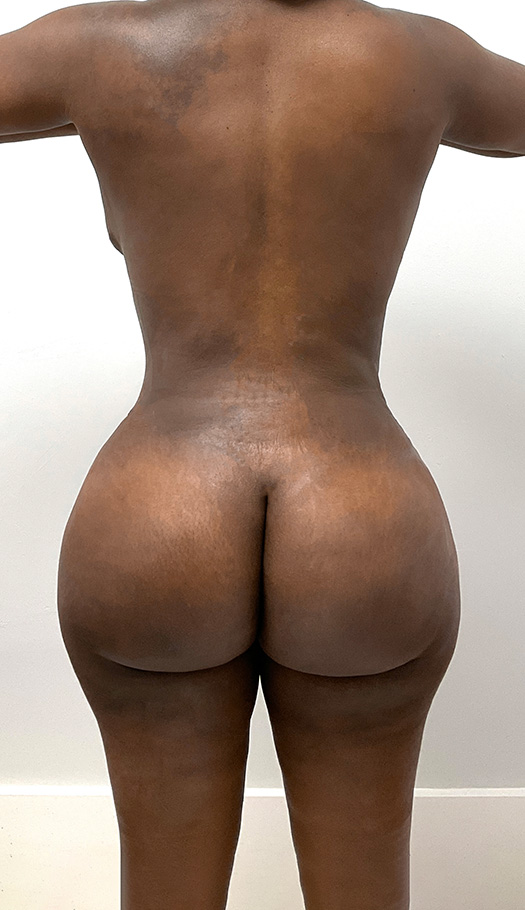 Brazilian Butt Lift Surgery Advantages
It is generally preferred to have a Brazilian Butt Lift rather than butt implants. Patients can have natural-looking results with a fat transfer. Additionally, there is a small likelihood for the fat to be rejected. Furthermore, because that Brazilian Butt Lift outputs fat through liposuction, the patient will obtain the additional benefit of an upgraded body contour in the areas where the fat was harvested. Some of the benefits of this procedure are minimal scarring and discomfort. There is also a diminished risk of complications including wound rupturing along the laceration areas, infections, or implant exposure.
A RealSelf surgeon states several benefits of Brazilian butt lift and how this procedure can be customized according to the patient's needs and aesthetic goals: "Unlike synthetic implants that can also be used for buttock augmentation, fat transfer allows for just the amount of fullness you want, where you want it."
BBL Patients Reviews
"I had bbl and liposuction with dr Moradian on 1/26/2022 and he did an amazing job What else to ask for he gave me my dream body and I love it he's awesome dr and so professional at his job I don't know what else to write I love the results so far and thank you Dr for your amazing job."
" I went through with a BBL Lipo 360. Dr. Mameneskis gave me the exact results I asked for. Perfect curves no waist and a great BUTT!!! I would recommend anyone to go for him with this procedure. He brought me back to my confident self. I love my body! "
"Dr. Scurlock is amazing, I'm a thin person and was looking for a skinny BBL and a surgeon who could give me a good result. I'm happy with Dr. Scurlock's skills. My buttocks are now bigger, rounder but look natural and proportionate. Exactly what I was looking for..."
Top-Rated Brazilian Butt Lift Surgeons in Miami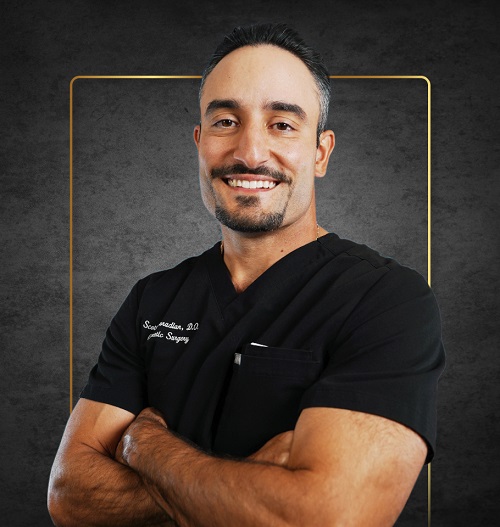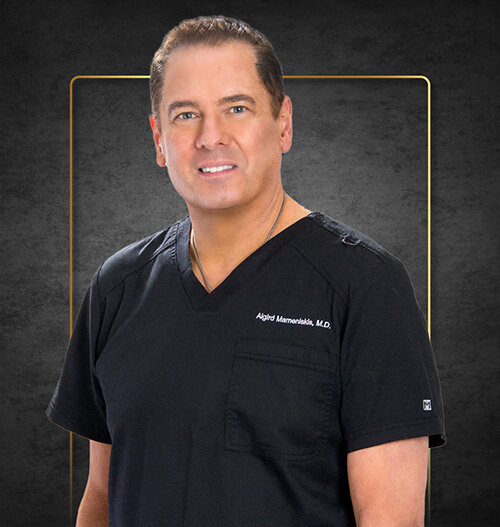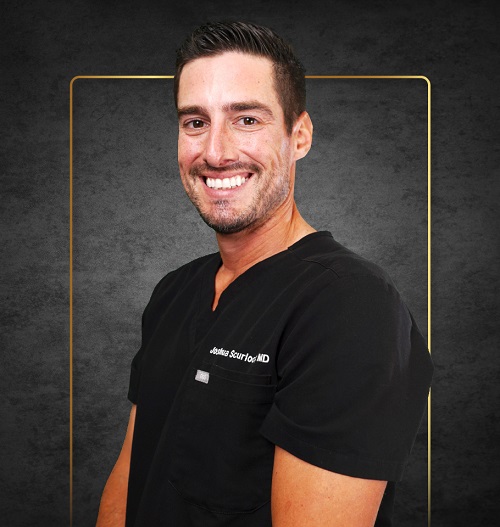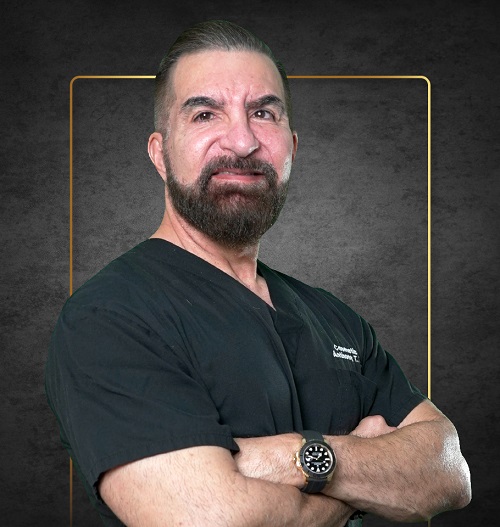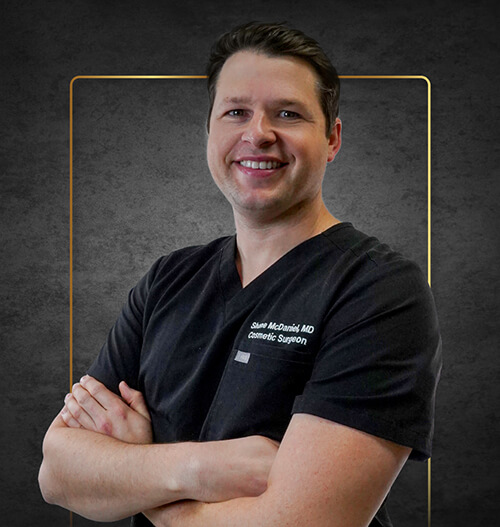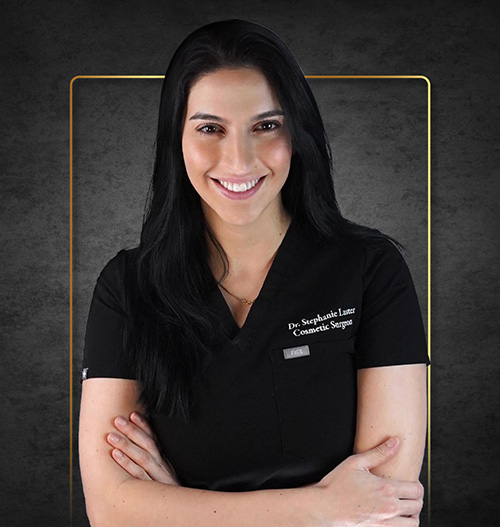 Schedule A Free Consultation Today
Brazilian Butt Lift Procedure
A BBL is performed in an outpatient basis with general or local anesthesia administered. The fat that is stored in other parts of the body such as the abdomen, back, thighs, and hips is then purified, and it becomes the highest quality of fat cells that are then injected into the buttocks. The fat is injected into the rear's layers of muscles in a way that the body does not reabsorb it. That way the individual will obtain the highest and most permanent absorption rate with firm buttocks. The purified fat also consists of stem cells which can develop into new tissue and cause the fat transfer to create collagen to improve the thickness and texture of the skin.
Lipo 360 and BBL (360 BBL) by Dr Moradian
Video Testimony
This patient underwent a Lipo 360 and Brazilian Butt Lift procedure in Miami performed by the skilled hands of Dr. Moradian. Our surgeons' expertise and meticulous approach to the Brazilian Butt Lift ensure that the patient receives top-notch care and achieves their aesthetic goals. The procedure not only beautifully enhances the patient's curves but also provides a natural and harmonious silhouette (hourglass figure) that complements their body shape.
Different techniques of Brazilian Butt Lift Miami
THE BUTTERFLY LIFT
MIAMI THONG LIFT
THE INNER AND POSTERIOR LIFT
THE C-LIFT
Brazilian Butt Lift Infographics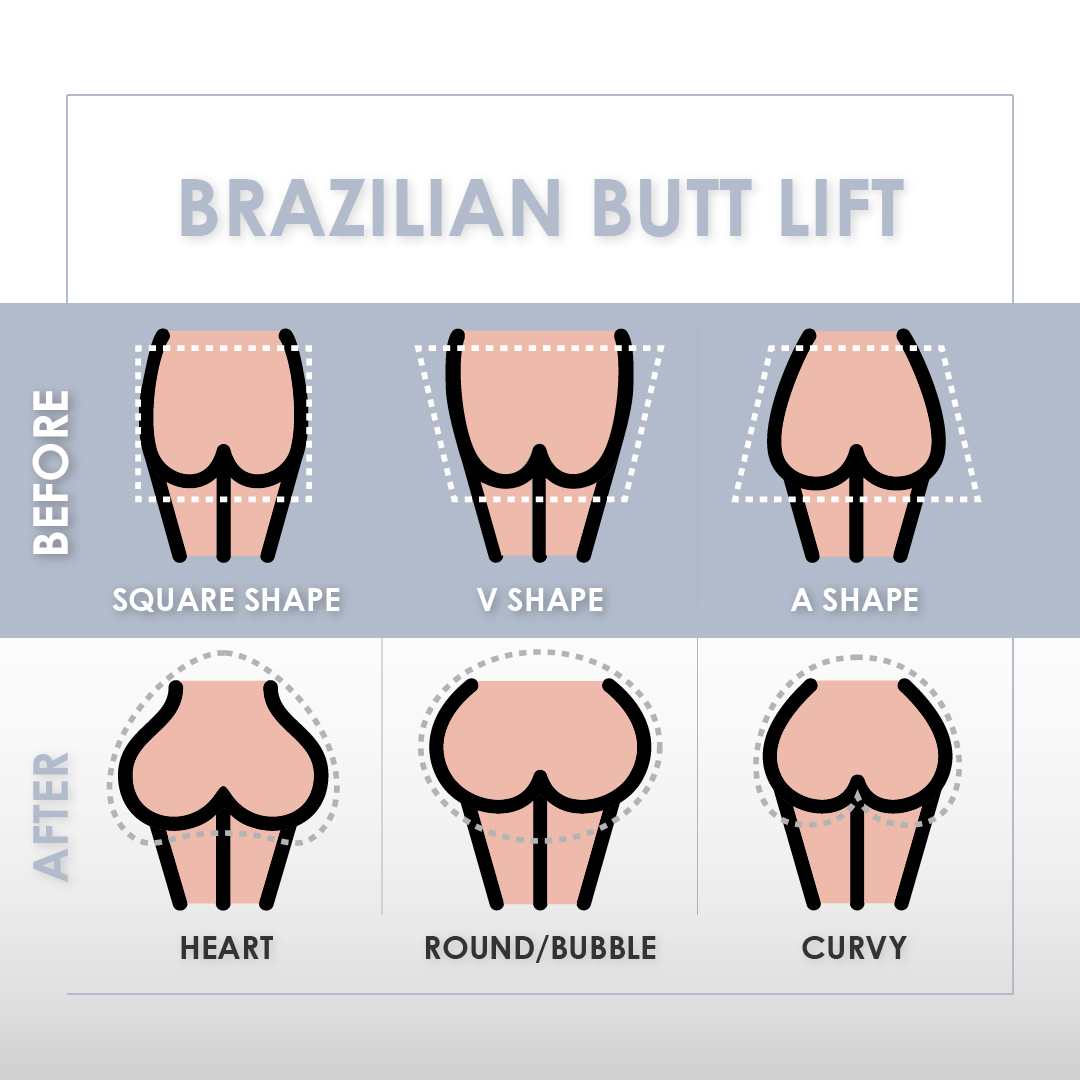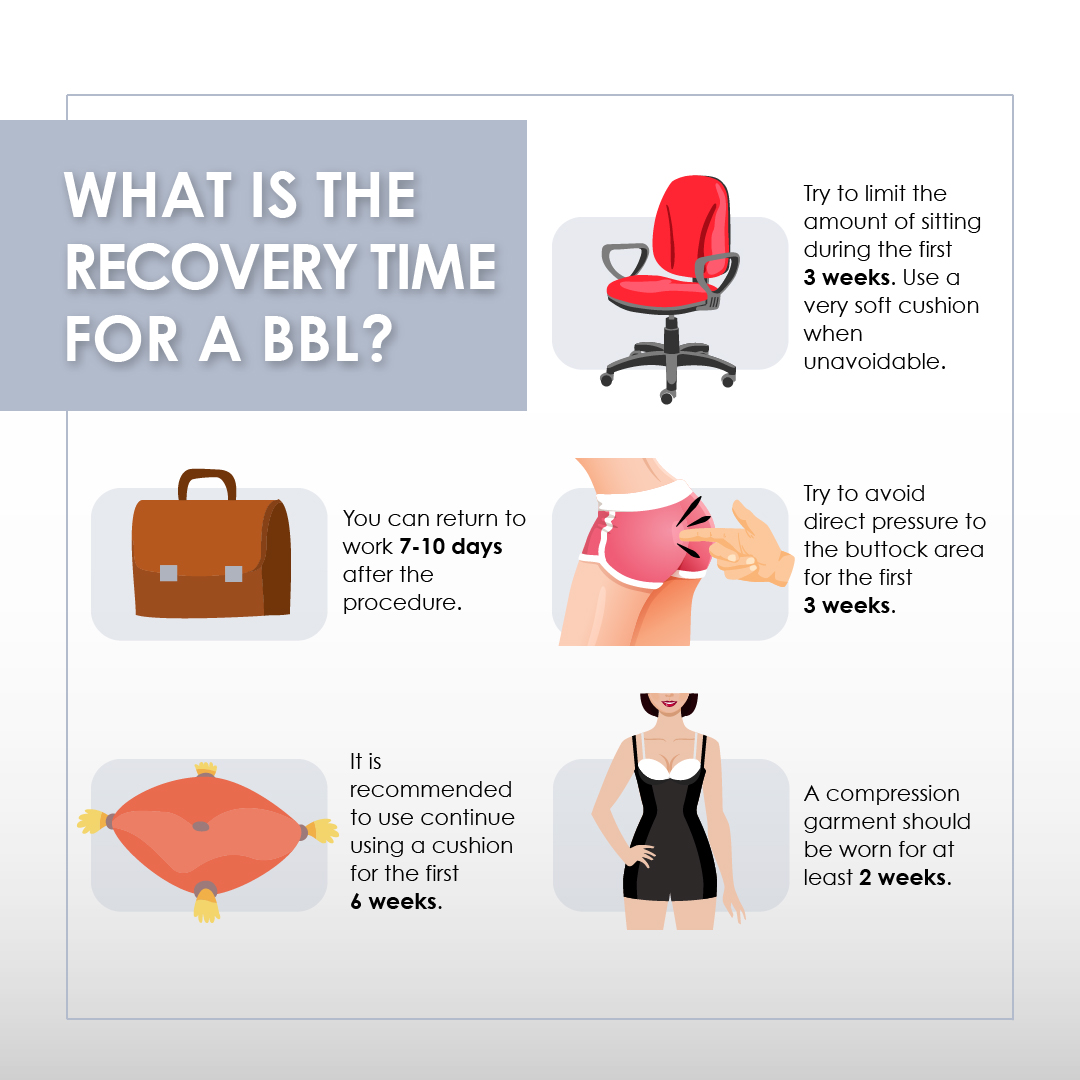 How to prepare for a Brazilian Butt Lift surgery?
For a proper healing process, it is crucial to have adequate preparation. The first thing that must be done before your procedure is to quit smoking at least a month in advance. As a smoker, you increase your chances of having any complications and minimize the take of injected fat. Patients should also stop taking any medications such as Aspirin or any other blood thinners unless authorized by your surgeon.
Adequate preparation can contribute to your recovery and healing time. It is also vital to arrange aftercare. It is essential to have a ride to and back from the procedure, as well as an individual to check you in or stay with you for at least the first week.
It is crucial to make a list of all the things that must be completed and seek assistance from a spouse, family or friend. It is also essential to set apart an area which has extra blankets and pillows to keep you comfortable within the first 24 hours, along with extra towels in case of bleeding.
Brazilian Butt Lift recovery
Following the buttock augmentation surgery, the patient will be required to wear a compression garment to help heal and recover faster as well as keep the buttocks in the correct position. Patients are not allowed to put weight on the buttocks after surgery or sit for too long during the first two weeks of recovery. Too much pressure in the operated area may displace the fat or cause the body to absorb part of the fat. Patients must sit on pillows or padded surfaces, and avoid hard surfaces. When sleeping, you should lie down flat on your belly. That will help avoid pressure to the buttocks area.
Patients may go back to work two weeks after surgery as long as the work they do does not involve heavy lifting or strenuous physical activity. You can expect a full recovery in two weeks. All bruising, discomfort, and swelling should subside by then. Most patients go back to their normal routine within two months, and six months for the final results.
BBL COST IN MIAMI

AT AVANA PLASTIC SURGERY
The average cost of a Brazilian butt lift Miami is $6,525 when performed with a board certified surgeon in Miami, Florida. This price is based on thousands of reviews submitted on RealSelf. As the liposuction techniques continue to improve, the cost will probably increase in the coming years. It's important to understand that your budget may affect the outcome of this procedure. Some factors, such as the surgeon's training experience, location, surgeon's fee, cost of anesthesia, cost of the operating room, and complexity of the case, should be considered before making a final decision.
How long does Brazilian Buttock Augmentation last?
Once the procedure has been completed and is successful, the fat will remain in the buttocks area for the rest of your life. Just like the rest of the tissue in your body, the fat that is placed in the gluteus will age and grow as you do. Maintaining a healthy lifestyle is crucial. Exercise can also assist you in keeping the same size and shape.
If you are considering a Brazilian Butt Lift Miami, call us today and schedule a free initial consultation.
BBL Surgery FAQs
This is a popular cosmetic procedure which results in a prominent, youthful, and more sensual body profile. This procedure installs volume and fullness to the buttocks by using the excess fat in the thighs, hips, and abdomen through liposuction. The Brazilian butt lift shapes or re-shapes flat buttocks, and it can also create a projection when desired. The Brazilian butt lift is the most natural approach used for buttock enhancement.

Anybody looking to improve his or her self-image can benefit from this procedure. Generally, the best candidates for this procedure are individuals who have sagging buttocks, flat buttocks, and patients who have lost a lot of weight and desire to change the buttocks' shape.

The plastic surgeon will liposuction fat from your thighs, stomach, or back and purify it. This fat is then re-injected into the buttocks. The fat used is removed from fatty areas through liposuction by using a device specially designed so it will not damage fat cells. Once the fat particles are cleansed, they are injected into the buttocks'muscle layers through a small incision.

A butt lift is customized to meet individual needs. Patients who may have an excess of drooping skin choose this procedure. A Brazilian butt lift can help improve the firmness of your rear. This procedure is more natural as it uses the patient's fat rather than implants. Butt lifts have lowered risks of infection since the individual's body tissue is used therefore the patient can recover faster.

Butt implants are also very popular. This procedure involves inserting artificial body implants to create a much nicer and voluptuous shape. This procedure is very common among patients with underdeveloped buttocks. It helps them achieve a more balanced figure.

It all depends on the patient. Many patients go back to work within a week's time. Some patients may need more time to recover. Patients generally return to moderate activity within several weeks. A patient should consider three weeks of mostly rest on the belly. This three-week period is essential in achieving the desired look

It can last many years. However, natural aging can change the shape of the body. Results can be best maintained by exercising and keeping a healthy diet and body weight. Losing or gaining too much weight too quickly can affect the shape and feel of this procedure in the future.

Depending on the case, the patient will need to wear a support garment for a brief period after surgery. Your doctor will ask you to be careful how you are seated for several weeks. Each case is different. The post-operative recovery protocol will be reviewed with you to make your recovery more pleasant, safer, and less painful. If you are from out of town, you should stay in the area around 7-10 days.

If you gain weight, the transplanted fat cells will grow just like any other fat in the body. In other words, you will gain weight where liposuction was performed and in other areas as well. A BBL should not interfere with pregnancy or fertility. Many patients want a touch-up or a mommy makeover to achieve the ideal shape after pregnancy.

This procedure has a high success rate when performed by an experienced surgeon. Some common side effects include loss of fat, bruising, pain, swelling, unbalanced contour, and infection.

Small suction devices called cannulas are used to remove fat during a Brazilian Butt Lift. The incisions are very small, but they will take time to heal. The scars will first appear red but will become less noticeable. Some patients may have keloids. These are abnormal scars that become prominent. It is essential that you tell your surgeon if you are prone to these scars. There are lightening creams and other treatments available to minimize their appearance.

Patients should follow their physicians' instructions, whether that includes skin care products or aftercare tips. You must avoid direct exposure to sunlight until you have fully recovered. Using sunscreen is recommended when going outdoors.

Many surgeons recommend lymphatic drainage massages after a BBL since it will help with swelling, bruising and smoothness of the abdomen.